It's time for the first blog competition! I have been watching Downton Abbey non stop this past week and I got really into the whole 20s vibe. So your challenge is to create a Downton Abbey inspired look. If you haven't watched the show (which I strongly recommend you do), there are plenty of images on google.
- You can dress up your
doll
or mine (
here
), or create the outfit in
Starplaza
.
- You must be a follower of this blog and have a disqus account. Guests are not allowed to enter.
- Your picture must be clear. If you create your outfit in suite use the full screen mode to print screen, if you create it in Starplaza you can use the zoom feature your browser has.
- Photo editing is not allowed
- Post the picture on the comments section, not the link.
- You can submit your entries until
Friday, 13 June
.
- If there are less than
five
valid entries, the contest will be extended for one more week.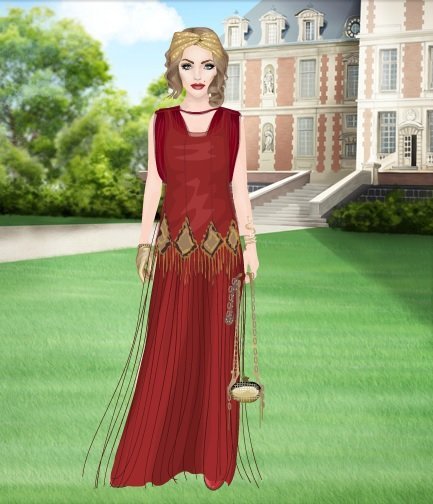 The prize will be 50 stardollars or wishlist gifts worth up to that ammount if the entries are more than five. Otherwise the prize will be 20 stardollars.
You can use anything you want, stardesign creations, suite items etc. I'm looking for creativity! Also don't forget the accessories :) Gloves, hats and jewellery are a very important part of the 20s look, so pay attention to them.

P.s. If you dress up my doll, you can find my accessories in my closet and in the two Alpine Chalet suites. My hair and make up will stay the same during these two weeks, i choose a style that I believe fits with the theme.

CONTEST CLOSED!
Winner is Green_Eye_Angel ! Congratulations :)